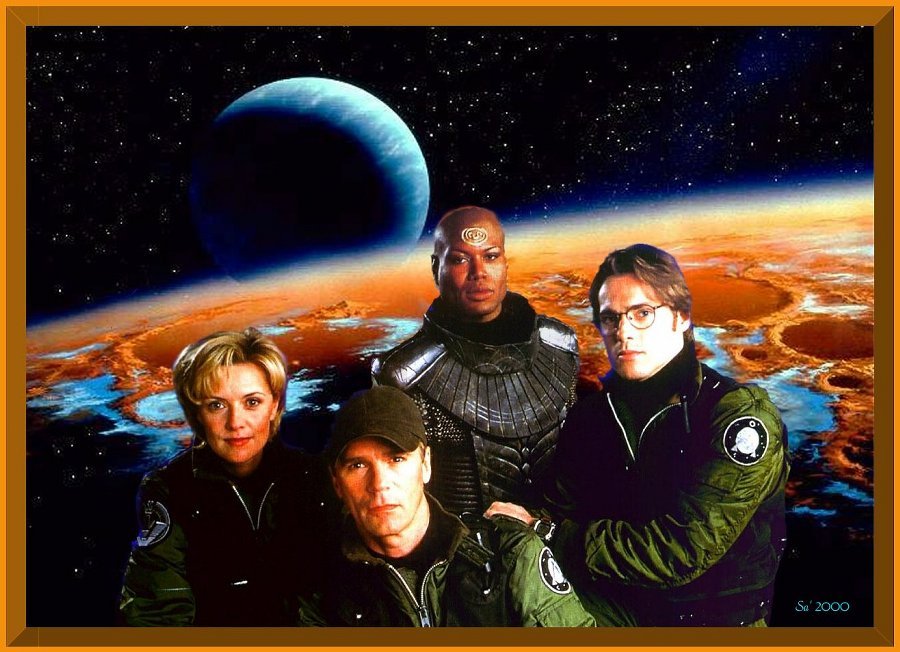 With thanks to Bine for this image

Aftermath
[121K]
Not quite what happened from 'Fire and Water' onwards, but it certainly could have been...
The Deft Heart
[38K]
Dealing with the aftermath.
Dissonance
[66K]
Something is clearly wrong with a member of SG1...
Down Time
[16K]
A power outage leaves a bored Jack O'Neill looking for something to do...
Eye of the Storm
[12K]
My response to a 'no Danny whumping' challenge - not quite what was expected ?
Nightmares
[44K]
Jack is having nightmares.
One Common Light
[41K]
Daniel gets a surprise, Sam gets to show what she's made of and the others are just themselves.
Ordinary Day
[42K]
Just another mission for SG1....
Perspectives
[90K]
Jack gets to make an unexpected trip.
Reflections
[24K]
Jack contemplates his trips to Abydos...
Remembrance
[20K]
Daniel recalls his past...
Retrospective
[11K]
A little something from Sam's point of view.
Retrospective II
[9K]
More from Sam Carter...
Time To Think
[5K]
A snippet inspired by 'Into the Fire'.
Transience
[6K]
So different, and yet so alike...
Whom the Gods Would Destroy
[42K]
Whom the gods would destroy, they first make mad.


Feedback much appreciated...





Disclaimer : Stargate SG-1 and its characters are the property of Showtime/Viacom, MGM/UA, Double Secret Productions, and Gekko Productions. The stories contained on this site are for entertainment purposes only - no money whatsoever has exchanged hands. No copyright infringement is intended. The original characters, situations, and story-lines are the property of the author. These stories are not to be archived elsewhere without permission of the author.


This page last changed 25/5/2013